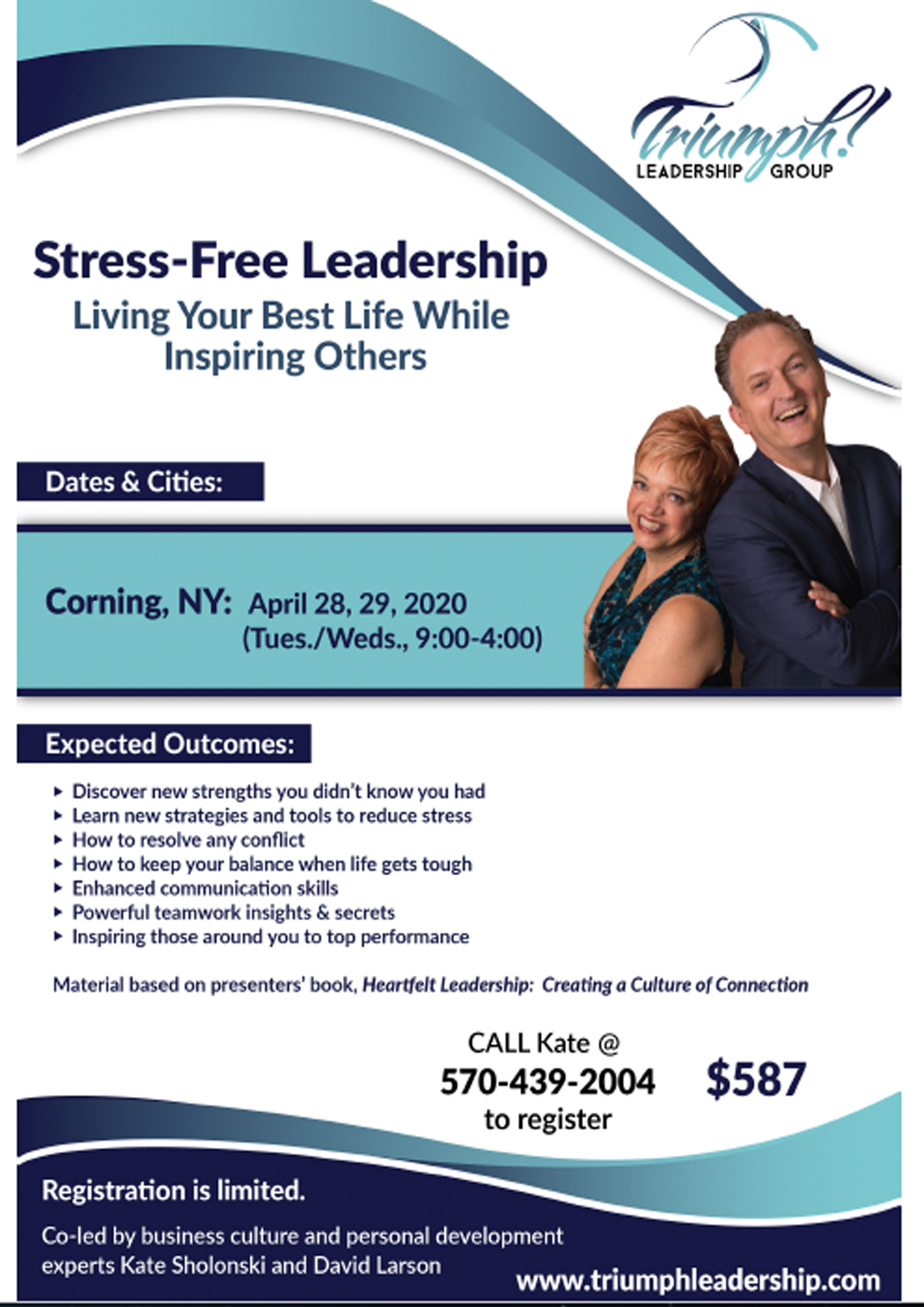 April workshop at Corning postponed.
It will be rescheduled after the resolution of the COVID-19 crisis.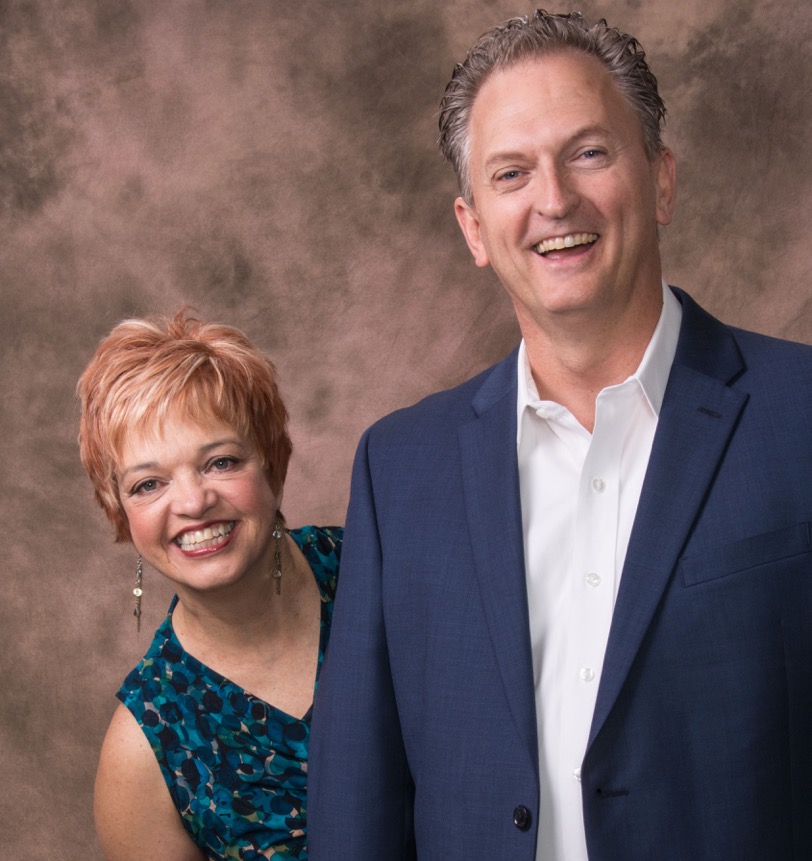 Two days of eliminating blocks so you can manifest your best self.
Locking in your worth and your power to make desired, miraculous changes in yourself and in 10 major areas of your life. Leave with complete confidence, the absence of fears, a strong community of support, and strong relationships with like-minded people. Kate and David share their greatest secrets to happiness and peace. Is it time for you to finally get what you want out of life? If your answer is yes, call us.
Workshop Dates:
Periodic dates throughout the year.
Contact Kate or David for more info.
570-439-2004
Investment: $1,500.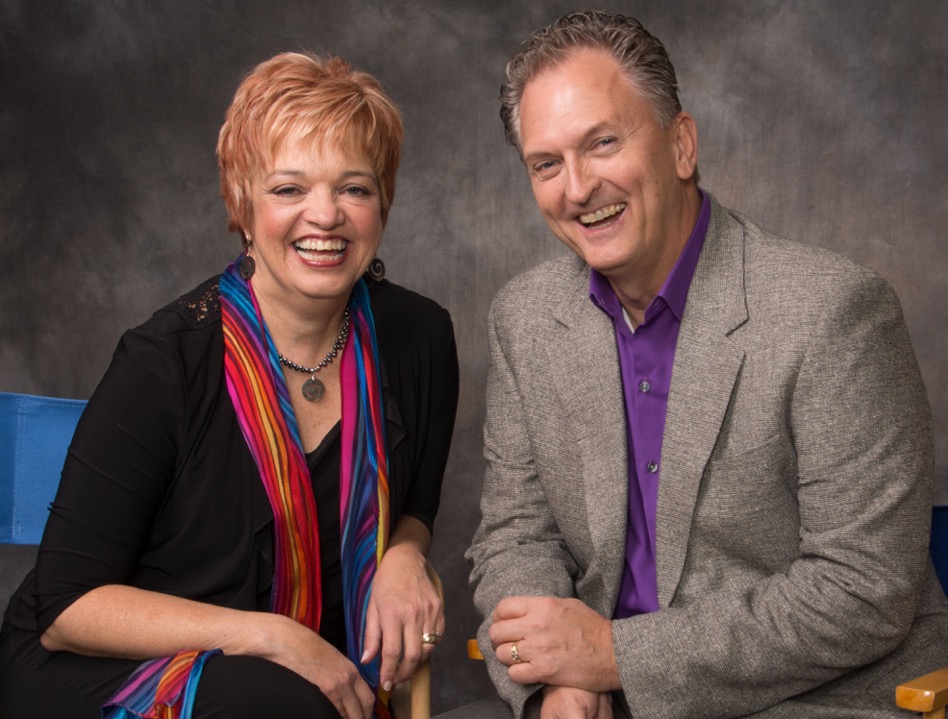 After clearly being able to see your own magnificence in Life Mastery 1
Spend two days with Kate and David acquiring the tools and support to bring your powerful and positive influence to the world. For those who enjoy peace over stress, learn to lead yourself and others confidently in a purposeful and meaningful direction. Claim your power to influence the world in ways that really matter.
Workshop Dates:
Periodic dates throughout the year.
Contact Kate and David for more info.
570-439-2004
Investment: $1,500.
The Life Mastery workshops were life changing, freeing, energizing. David and Kate have a away of tailoring learning for each individual in the room while working with everyone at the same time. They listen intently and provide insightful feedback. David and Kate guided our thought processes in such a way that I felt safe and eager to contribute. I feel more relaxed, and take things less personally, and know how to help my workers tell me what they need to perform at their best.
Lori (Lyons) Patterson, M.Ed., NCC
Associate Director for Career Advising and Student Development
Career Advisor for Social Science Cluster
Williamsport, PA
---
I had so much fun in Life Mastery! I uncovered my true self, my essence, and am living it fully! The strategies learned in the sessions were powerful and simple… I truly feel these sessions have turned my life around and am blessed to have met like minds and new friends in the process.
Jaclyn Woollett, Ph.D, Exectutive Director,
The Institute for Human Services
---
Thank you for another wonderful weekend! I left inspired, empowered, joy-filled. I am so thrilled to know there is more of you and David in my future. I am honored to be in your tribe! You make my soul happy!
Michele Riotto, Philadelphia
---
"My participation in last weekend's "Life Mastery" seminar was excellent. I quickly relaxed with Kate and David's warm, wise and comfortable leadership style. The format was dynamic with various exercises that allowed us as individuals to probe common questions of relationships and our own interior lives. It was a fun, informative experience. I was pleased to have been allowed/encouraged to probe some of my own discomforts/confusion as well as offering my own tidbits to the general discussions. Thank you Kate and David... it was terrific!"
Margaret (Maggie) Kemmerer
---
"This was a program of Enlightenment, Peace, Joy. I gained new ways to Master Personal Development. I learned more about how to find the Love and Peace from within.
I observed the complete flow of energy between Kate and David. The excitement of their presentation, of their Wisdom and tools, was contagious and Joyful. They were able to go with the flow and make adjustments as needed. They are very inspiring and great fun to be with."
Lee Anne Dolan, Spiritual Guide
Dandrige, TN
---
"Kate and David make the learning interesting, fun and real. They play off of each other so well sharing stories and experiences worth hearing!
My experience with them was warm and heartfelt.
I'm so excited! I, and others in the group, gained so much richness in how we see our own lives. Many of us found strengths we didn't realize we had. I felt total acceptance from the presenters and the group. "
Glen Parsons, Elementary School Teacher
Albert Lea, MN
---
"It changed my life in bringing me to the realization that I had the strength and wisdom in my core all along."
Sherri Stager, Artist
© 2020 Copyright by Triumph Leadership Group. All rights reserved.
Photos by DART
Hosting by Electron Monkey LLC