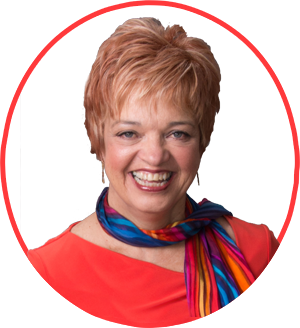 What's Kate's Story?
As a former employee of several medical organizations, I know what it's like to be part of a dysfunctional team and also what it takes to be an integral part of a healthy team.
Twenty-eight years in the nursing profession proved to be a great experience that taught me a lot about the most efficient ways to deal with people that are stressed and resistant. I also learned what works and what doesn't work in inspiring dependable, passionate and committed employees to be team players.
What didn't work?
Working in high-stress departments like Obstetrics, the Emergency Department, and the Operating Room, it was common to see nurses and physicians getting caught up in stress and drama, sometimes resulting in lashing out and blaming others, justifying their attacks against one another under the pressure to be "right." I knew there had to be a better way.
What I learned . . .
When I noticed I was picking up some not-so-kind habits in speaking to my co-workers, my inner voice warned me to exit before I sold my soul to the negative majority. This move proved vital to me in retrieving my sense of happiness and wellbeing.
A Spark Re-ignited
I landed in a position as an assistant to an orthopedic surgeon where I experienced a healthy, cooperative environment that fostered a long-standing, dedicated work experience of twenty-one years. Here it became clear to me how powerful a respectful work environment was to attract and maintain faithful, committed employees.
Fast Forward . . .
Not quite yet living my life purpose, however, I was still open to what exciting adventure would call me next. This led me to training and certification for a career as a life coach. Coaching was the perfect fit for my positive perspective in living life, and fulfilled my desire to inspire others.
Also hungry to stimulate positivity in kids, I founded a non-profit organization called Project: Inside Out, where I teach middle school and high school students leadership and personal development skills. Our focus is to end bullying behaviors by helping students appreciate their own uniqueness and positive power.
An integral part of my development was my training with the Coaches Training Institute's Co-Active Leadership Program, where I met David in 2001.
Creating a Movement Together . . .
One business at a time David and I gently and lovingly guide our clients to a peaceful and productive way of living and working. We believe joy is for everywhere - home, work and community, and that kindness is profitable. We are committed to bringing together prosperity and lives well lived.
Our interesting mix of strengths, personalities and backgrounds creates a powerful foundation for providing experiential learning that produces lasting results. Being a team ourselves, we demonstrate how effective mutual respect and collaboration can be.
Contact Kate at 570-439-2004
© 2022 Copyright by Triumph Leadership Group. All rights reserved.
Photos by DART
Hosting by Electron Monkey LLC