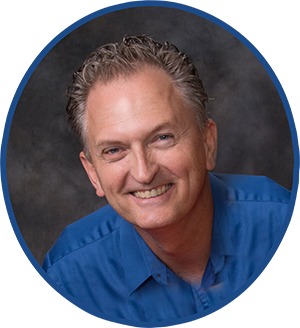 What Makes David Tick?
I love to wake up people's lives to the true joy and freedom that awaits every human being. I want people to know they can feel good, and don't have to put up with being overwhelmed or tired, and that they can have a life of super-success without being in pain.
I work with people to help them find the key to their own hearts. I want them to experience their full magnificence and power. I believe happiness is a birthright. Life is too short to spend even one more minute stressed out, depressed, or unhappy when a vibrant life is waiting for us all.
Experience Matters
As a psychologist, I have worked successfully with every conceivable conflict, disturbance, personnel problem, or relationship challenge to businesses and their leaders for more than 25 years. I must admit, I never get discouraged about peoples' circumstances, because I have walked through the dark tunnels with them thousands of times, and I know there is light on the other side. No matter what the depth of stress or despair, I remain a visionary for peace, possibilities, and hope for humanity.
The Early Years
Home grown in Minnesota, I was raised with Mid-Western values of hard work, respect for all, and a spiritual understanding that we're all equal. Success was self-made, and where I come from, if you want greatness, you study those who already have it. Mom & Pop made sure I had an education and that I took good care of my body, mind and spirit.
Spreading the Word Globally
I have written and co-written several books. My top selling book, How to Stop Your Anxiety Now!, has helped people in 59 countries shift their emotions from overwhelm to profound productivity. Deepak Chopra and Jack Canfield joined me in our book on top performance, Stepping Stones to Success (vol. 6) in 2011. Kate and I published our book of inspiration, Wide Awake: Three Minutes a Day to an Inspired Life in 2012, and followed by Heartfelt Leadership: Creating a Culture of Connection in 2014. I never tire of hearing which of our personal stories people tell us have meant the most to them. I write frequently in magazine and newspaper periodicals as a contributing columnist.
Putting out Fires and Starting Revolutions
Kate and I love to nurture successful organizations to higher profits by eliminating tensions within teams. We love transforming organizations from mediocrity to money magnets. Not only do we want business owners and managers to make money more easily, but we really excel with those that want to live lives of passion, meaning, and purpose.
If you're a business owner or manager that wants more out of life while accelerating your business's triumphs, please call us. We'd love to help you find the life of mega-satisfaction and financial success.
Contact David at 507-318-9011
© 2022 Copyright by Triumph Leadership Group. All rights reserved.
Photos by DART
Hosting by Electron Monkey LLC