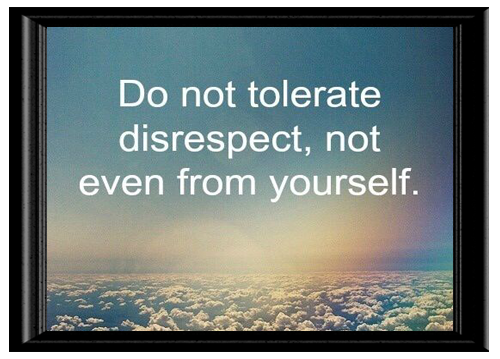 I typically talk about, read about and write about self-respect, self-love, and self-care and it is because of that history that I find it perplexing why I continue to abuse myself.
What has come to my realization is that certain foods are not handled well by my body and although my clues have been mounting and symptoms have been persistent, I have ignored the warnings and have eaten these foods anyway. I have now come to the conclusion that this constitutes self-abuse.
As I awoke this morning, feeling a cramping discomfort in my abdomen (which happened to be identical of that which I experienced yesterday), and realizing I ate the same thing (whole wheat pasta) two evenings in a row, I am beginning to wake up.
It is hard to wake up sometimes, because that means we have to admit a truth and subsequently make some changes. In my case, due to my enjoyment of consuming pasta, I have ignored the symptoms and tried to trick myself into believing it wasn't true. Alas, my body is not going to let me ignore it any longer. It is calling for my attention even more strongly than it has previously. I'm listening.
As I hold my belly and feel the cramping roll through my digestive track, I pause to wonder where I ignore other discomforts in life that may involve mental or emotional pain.
How bad does the discomfort have to get before I stop? How long do I wait for something to change, while tolerating, ignoring and enduring pain?
It is becoming clearer that I am the only one that can end my pain in these situations. No one else will step in to take care of it and since this is a clear case of a call for love, I will do my best to heed the call now that I can clearly see my self abuse was disguised as ignorance