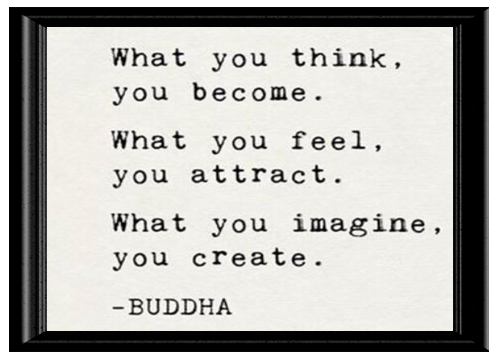 I recently discovered a cartoon of two dogs sitting on yoga mats, where the one said to the other, "The key to meditation is learning to stay." I found this both amusing and profound since this is not only true in meditation, but in life.
So why do we want to get up, move, change our position and forget what we previously committed to doing? In looking at my own history of this habit, I'd have to say because it gets uncomfortable.
It seems I am not alone and that many other humans also avoid being uncomfortable. We have been trained to be impatient. If we don't see the benefits we seek quickly, we often tend to just give up. Many times, we move immediately to some new interest.
It might be a new relationship, a new idea, a new sport or a new business venture, only to repeat our habit of abandoning our goals and dreams. Even if we may put a bit of time into it, if we don't see and feel the benefits fairly soon, we give up, give in and let go of our desired achievement.
Since I have a history of moving on and not 'staying' myself and have personally experienced the disappointment and lack of fulfillment that quitting provides, I, in my more recent years of life have begun to intentionally practice commitment or 'STAYING' with my goals, my dreams, my intentions.
What has made the difference for me is rather than only focusing on the end result or the prize I will receive when I see a project through, I have been present to the learning and enjoyment in the process. Staying present along the way in whatever it is we choose to do, is where the power lies. In other words, my success is not only in the end result, but the experience and learning I receive as I STAY.
Reminding ourselves to STAY, rather than run away when we're scared, feeling overwhelmed, tired or bored and to remain awake and present, we will learn something new and will inevitably grow from it. We may even learn that our desires have changed or that we are stronger, smarter and more resilient than we ever knew.
The trick is to remember we will never know what we're missing unless we STAY.