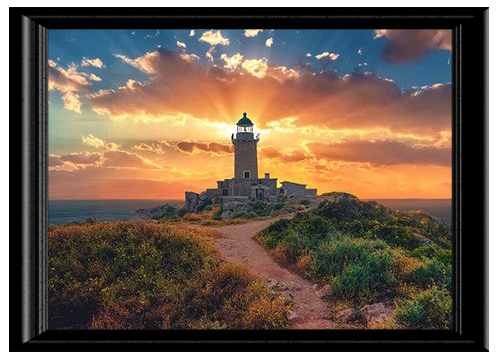 It was only a few months ago when the new year opened its door and invited us to mindfully enter so we could assess what changes we wanted to experience in 2016. In order to make these improvements, many of us paused to take stock of ourselves such as in how we were showing up in our work, our relationships, our health habits, and life in general.
Unfortunately, many of us take this new year tradition as a time to scrutinize ourselves to the point that all we can see is our faults. A few months or perhaps even a few weeks into the new year, many of the intentions and resolutions we promised ourselves are forgotten, although we can still clearly remember all of our faults and shortcomings that we intended to correct.
Now, I am not going to dissuade you from periodically taking a good hard look at how you've been showing up in the world, paying attention to how much stress you've felt or transmitted, the impact you have on others, or how well you are taking care of your body. My suggestion is to not do your self assessment from a place of lack or judgment, but rather from the standpoint of being more aligned with what is naturally great about you.
Consider this perspective: You came into this world complete with an array of natural gifts. They were hard wired into the beautiful creation that is the spirit of you. As your life went on, due to a variety of circumstances, you may have lost sight of those natural gifts and began to see yourself as lacking in some way. You may have begun to compare yourself to others, or put yourself down for not being good enough.
The truth is, the beautiful gifts that you came into this world embodying, are still there. Unfortunately, you may not be knowing or trusting their presence. If you don't know you've got it, it makes it hard to use it.
So, the next time you take stock of yourself, be sure to look within at the truth of who you are and how you are (or are not) living up to manifesting those gifts.
Our inner gifts are non-negotiable. They never go away, they just get forgotten.
It is a win-win situation for ourselves and for every life we touch when each of us stays true to who we are, and I mean who we really are, rather than living our lives constantly longing to be someone else.
The tip in making this process easier is to get real and identify what is innately true about you. If you are naturally kind, be kind. If compassion is easy for you, be compassionate. If sensitivity is a gift others appreciate in you, be sensitive. If you're naturally bold and adventuresome, take more risks. If you are creative, create something. If you are loving, love more (including yourself).
A trap many of us fall into during our lifetimes is that we assess our worth based on what we do, not on who we are. This is a risky belief to hold since if we try something and fail, we may assess ourselves as being bad, wrong or a worthless failure. If we have the gift of compassion or forgiveness and do not use it in relationship with ourselves, we are not only out of alignment with who we are, we are blocking our own natural growth and learning.
Being your best, means just that. Be YOUR best. If you slip out of alignment with your natural gifts and notice life doesn't feel as good as you'd like or if you find yourself questioning your worth or value, remember it is just your spirit calling you back to yourself.
When you know who you are and are living your life aligned with your gifts, self criticism will no longer be your guiding light. Instead, you will learn to look inside and let your light guide you.