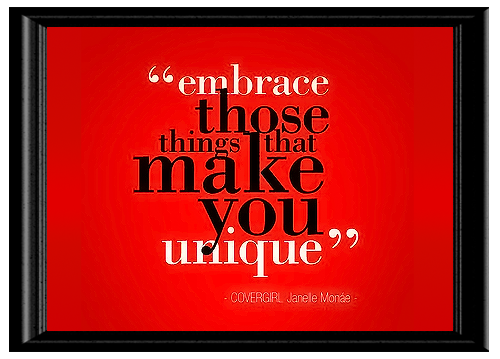 In order to give yourself away to the person you love, you have to know who you are! Now some people take this for granted, but very few of us know our gifts, essence, or uniqueness with fullness and clarity. What is unique and beautiful about you? If you don't see it in you, how do you expect someone else to see it in you?
We were each delivered to the planet with a unique set of gifts in our being that cannot be replicated by anyone else. It is this uniqueness that makes us attractive to the one who will stay with us forever. It cannot be faked or pretended or put on.
The good news is that each of us is so marvelously unique and special that when we explore it, we find greatness!
I'm not talking here about your talents – like playing the piano or being a good cook. What is unique about you is in your essence – it's in who you are, not what you do. It's in your particular combination of compassion, kindness, humor, energy, peace, fun, thoughtfulness, your smile, or joy. It's in your attitude, your awareness of others, your appreciation of beauty, your level of non-judgment and acceptance of others, your ability to see needs, your eagerness to serve and your willingness to take care of yourself.
Knowing and appreciating – even loving – yourself, is a key ingredient to making you a good lover. By delving deep into the wonder of who you are, and being it without trying, you become the wonder that others are attracted to and want to be around. Your lover wants to be blessed by the way you are a blessing to yourself. The deeper you know your uniqueness, the deeper love bond you can form with the one you want to be with forever.
~~~If this concept of you being YOU at your best appeals to you, consider joining us for our upcoming Empty Nester Marriage Celebration Retreat: http://wellsboro-pa.com/ST/empty-nester-marriage-celebration-retreat/
To REGISTER, click here: https://www.eventbrite.com/e/empty-nester-marriage-celebration-re-feathering-your-nest-in-the-rocky-mountains-tickets-17756938481 ~~~