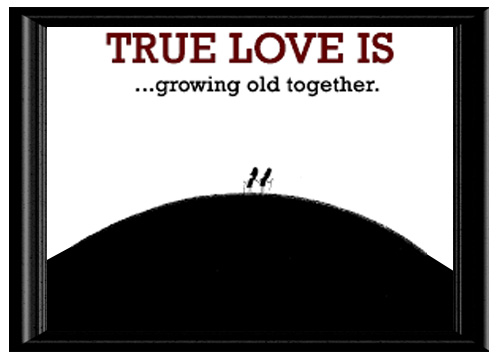 Some parents can tend to become depressed when the nest empties, believing it is a sign of old age and that their life is closing in on the home stretch.
The truth is, life is not over until it's over and taking advantage of the freedom that comes with being an empty nester is a great opportunity to experience life in a new way. Consider it re-feathering your nest.
A simple shift in perspective, seeing the great expanse of possibilities for having more time to spend together as a couple and to learn and grow in new ways, can actually be exhilarating, causing the couple to feel younger than ever.
It can also be a time to expand individual horizons.
Husbands and wives that have a desire to live their personal best life will also see the benefits reflected in their couple-ness.
The reason for that is recognizing their unique individual needs, dreams and hopes and then supporting one another as they move along will naturally have a positive impact on their shared experience of life, bringing them closer than ever.
This does not mean you no longer care for your grown children and that a "cut cord" means you lose touch with one another's lives. On the contrary, it opens up your relationships in a new way that calls forth the best from the your children as well as from both of you.
An empty nest is not an end. It is simply a beginning of a new time of life. A time that calls on you to expand, to shift and to possibly exchange some old habits for new experiences that will help your re-feathered nest be one that is not only comfortable, it is blissful.
~~~If you would like to embrace this time of your life, rather than pull out two rocking chairs and wait for grandchildren, consider joining us for our upcoming Empty Nester Marriage Celebration Retreat: http://wellsboro-pa.com/ST/empty-nester-marriage-celebration-retreat/
To REGISTER, click here: https://www.eventbrite.com/e/empty-nester-marriage-celebration-re-feathering-your-nest-in-the-rocky-mountains-tickets-17756938481 ~~~